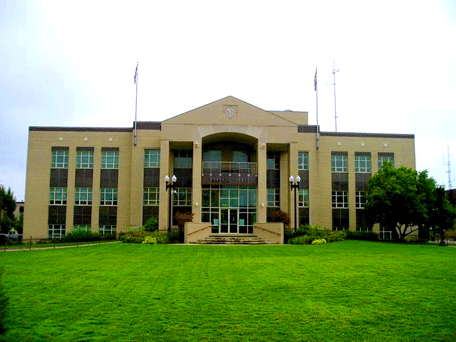 PORTAGE COUNTY COURT OF COMMON PLEAS
Portage County Courthouse
203 W Main St • PO Box 1035 • Ravenna OH 44266
PHONE: (330) 297-3880
The jurisdiction of the Common Pleas Court General Division covers three categories of cases: criminal, civil and administrative. The criminal cases are all felonies, which are the most serious crimes. Civil cases include personal injuries, business disputes, property matters, and equity cases. Examples of administrative cases are zoning, workers' compensation, and employment matters. In all cases the court issues a final ruling that may be appealed to the 11th District Court of Appeals and/or the Supreme Court of Ohio.
DOMESTIC RELATIONS COURT:
Portage County Courthouse 203 W Main St • Ravenna OH 44266
PHONE: 330-297-3880

The Domestic Relations Court handles cases involving divorces, dissolutions, custody disputes, support, and civil protection. The court tries to resolve issues of conflict between all parties while looking out for the best interests of the children involved. The court, along with the Common Pleas Juvenile Division, serves as a "family court," working with child support enforcement, visitation, and custody cases and with issues involving domestic violence.

JUVENILE DIVISION:
28000 Infirmary Rd • Ravenna OH 44266
(330) 297-0881 • Fax: (330) 297-2227

The responsibilities of the Juvenile Court include hearing all department of human services cases regarding dependent, neglected and abused children, all juvenile traffic cases, delinquency and unruly offenses and adult contributing cases. The court has jurisdiction over parentage cases, along with custody, visitation and support.

PROBATE DIVISION:
Court Room #3
Portage County Courthouse • PO Box 936 • Ravenna OH 44266
PHONE: (330) 297-3870 • FAX: (330) 298-1100

The Portage County Probate Court issues marriage license, monitors the administration of decedent estates, manages guardianships of minors and incompetent adults, and presides over all adoptions, name changes and involuntary mental health and mental retardation commitments.

PORTAGE COUNTY MUNICIPAL COURTS:

RAVENNA BRANCH
Portage County Courthouse
203 W Main St • PO Box 958 • Ravenna OH 44266
PHONE: 1-800-772-3799

KENT BRANCH
214 S Water St • Kent OH 44240
PHONE: (330) 678-9100 • Fax: (330) 677-9944

The two branches of municipal court (Kent and Ravenna) have countywide jurisdiction for cases involving: traffic and criminal misdemeanors; civil ($15,000 and under); small claims ($3,000 and under); trusteeship; rent escrow; and car seizures.